YUM! (We'll Get Back To You When We
Come Up With A Better Way To
Describe The Food At Links O'Tryon!)
There are a few ways you can tell if a restaurant is up to snuff, and the dining at Links O'Tryon passes most of those tests.
One is to check the parking lot. If it's empty, you probably don't want to eat there. Another is to check around for where the locals eat. Finally, when a restaurant runs a special, is there a wait to be seated? Links O'Tryon passes all of these tests.
THE LINKS RESTAURANT IS A WONDERFUL PLACE TO ENJOY A FANTASTIC LUNCH OR DINNER.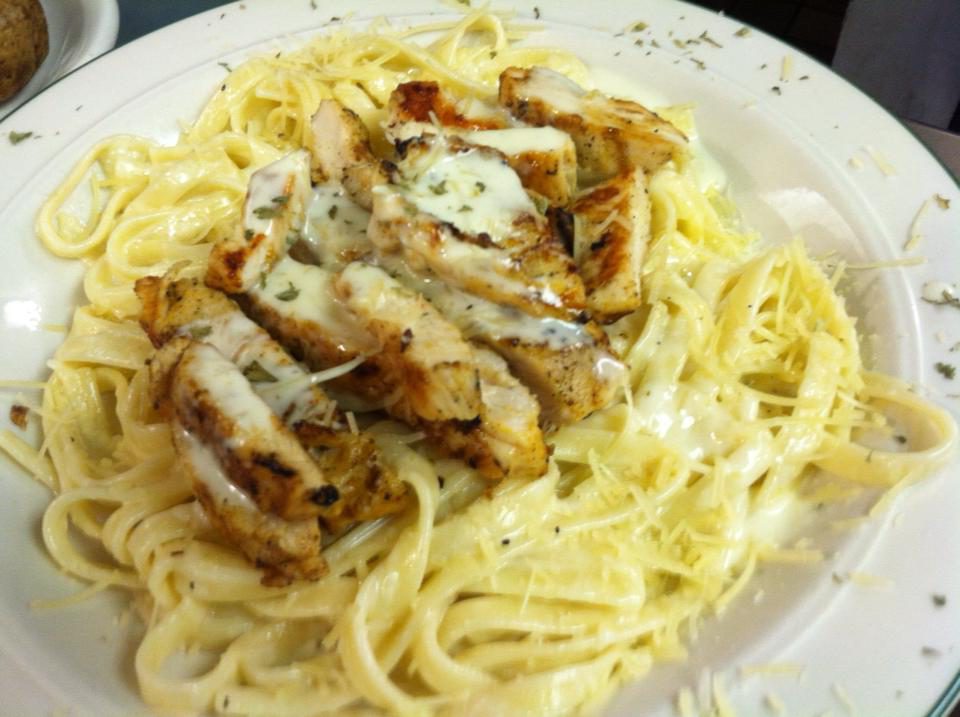 ---
Enjoy a beverage at the bar while you cool down after 18 holes in the sun. The Links Restaurant is "the place to be."
Our courteous and experienced staff will insure a pleasurable experience.
We've got space for approximately 60 satisfied diners in our restaurant, 75 on our spacious outdoor patio and 20 in our private dining room.
Our space is perfect for smaller, intimate parties such as birthday, weddings, rehearsal dinners and smaller receptions. We can use a combination of our different areas to create the ambiance you desire.
We have daily lunch specials, Wednesday and Friday night dinners, and Sunday Brunch.
---
RESTAURANT HOURS
| | |
| --- | --- |
| Monday & Tuesday | Closed |
| Wednesday & Thursday  | 9:00 AM – 3:00 PM |
| Friday | 9:00 AM – 8:00 PM |
| Saturday | 9:00 AM – 4:00 PM |
| Sunday Brunch Buffet | 11:30 AM – 2:30 PM |