PGA INSTRUCTION FROM
RESIDENT PROFESSIONAL, MARC BRADY
Marc Brady, our resident PGA professional has been involved in the golf business, first as a caddy beginning in 1967 and then working in a pro shop at 16 years old beginning in 1969. He has been a Class A member of the PGA of America for 38 years with over 40 years of teaching experience.
Marc has taught and coached players of all ability levels including juniors, women, club level and scratch amateurs as well as winners on both the PGA Tour and the LPGA Tour.
Marc says "My teaching philosophy has evolved over time with years of study by seeking out and learning from some of the game's best instructors including: Lou Hoskyns, Mike Shannon, Todd Anderson, Carl Tyner and Bob Toski…
"My goal with each student is to help them lower their scores by developing a plan for long term improvement" …. This can be accomplished by having a better understanding of their game, swing tendencies and what is required to meet the goals outlined in their plan. Improvement can be achieved by focusing on timeless fundamentals inherent in all good players. Golfers swings may look different but good fundamentals are always present.
Contact Marc at marc@mbradypga.com or 864-978-8350 to set up your lesson and get started on improving your game!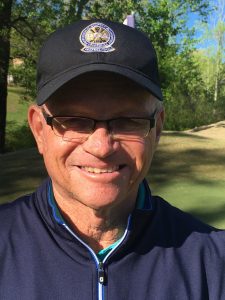 ---
VIDEO TIPS FROM
RESIDENT PGA PROFESSIONAL MARC BRADY
Marc gives us a few pointers and tips!